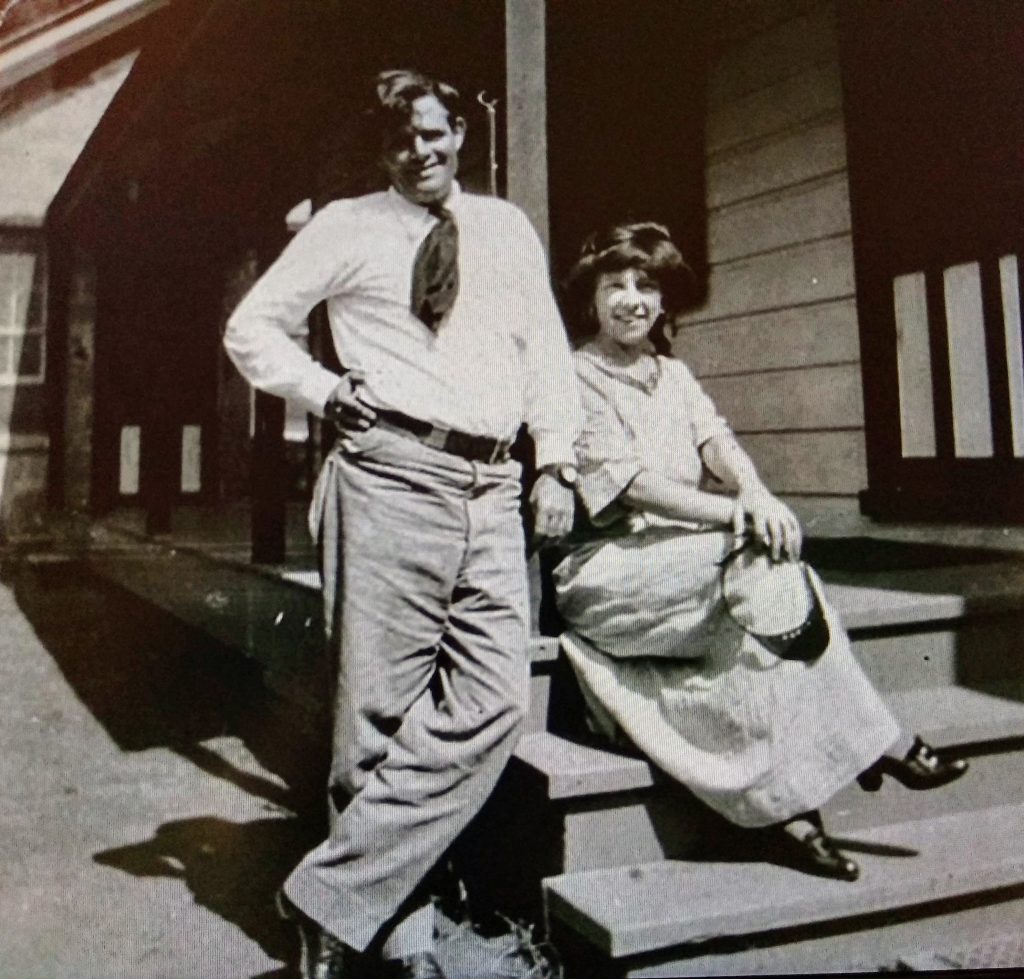 I would rather be ashes than dust!

I would rather that my spark should burn out in a brilliant blaze than it should be stifled by dry-rot.

I would rather be a superb meteor, every atom of me in magnificent glow, than a sleepy and permanent planet.

The function of man is to live, not to exist.

I shall not waste my days trying to prolong them.

I shall use my time.

Jack London
Jack London's Home and Ranch, near Glen Ellen, California is on the eastern slope of Sonoma Mountain. At the ranch, he wrote his books (and finished by noon), conducted his agricultural experiments, entertained friends, and tried to live an intentional life. The ranch is now the Jack London State Historic Park, managed by a private foundation. This fascinating, 7,000 acre ranch includes the ruins of a house that was to have been his masterwork, Wolf House, a center for entertaining, writing, and enjoying the region's natural beauty.
War Correspondent
Jack had made his reputation as a journalist. As a war correspondent covering the Russo-Japanese War for the San Francisco Examiner, London arrived in Yokohama on January 25, 1904. He was arrested by Japanese authorities in Shimonoseki, but released through the intervention of American ambassador Lloyd Griscom.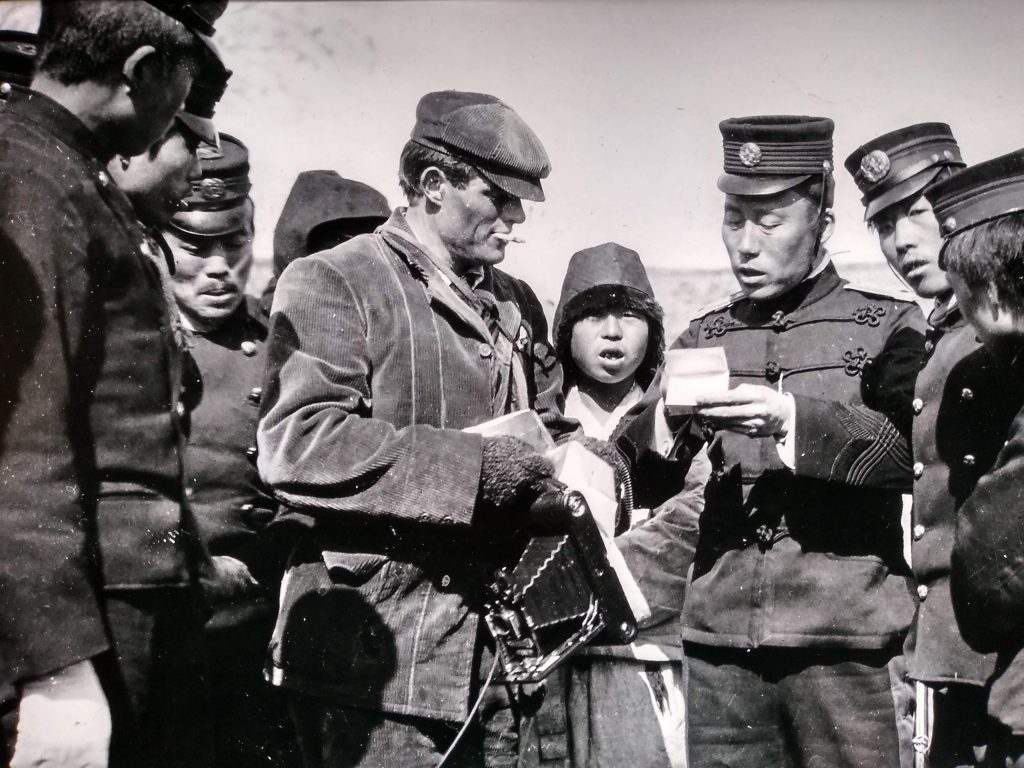 With the success of London's career as a journalist and the sales of his early novel, Call of the Wild, London was confidant that his adventuresome spirit and strong work ethic would make it possible to live the life he wanted to live. Jack and Charmian spent more than $80,000 in pre-World War I money on their dream house–Wolf House. It was to be 15,000 square feet (1,393 square meters), have custom made furniture and decorations, and feature a reflecting pool stocked with mountain bass. On August 22, 1913, while the Londons were away from their ranch, they received word that their new mansion was on fire. Unfortunately, just as the ranch was about to be finished, painters left linseed-oil-laced rags unattended. The house burned to the ground, leaving only the remnants of its massive, rock walls. Jack London and Charmian were forced to continue living in their small, Winery cottage, where they displayed souvenirs from their adventures in the South Pacific aboard London's sailboat, the Sea Wolf.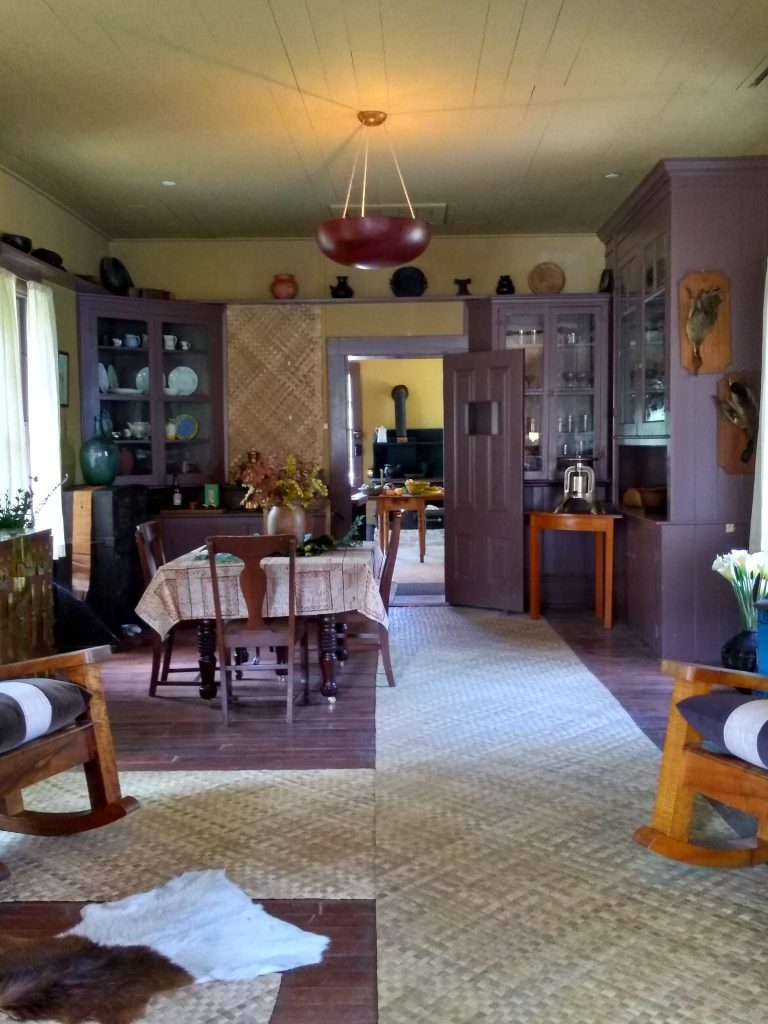 Sustainable Agriculture
London's ranch, which he called Beauty Ranch, had originally been the site of the Kohler & Frohling winery. When the winery went belly up in 1905, London, hoping to become a rancher and try out some of the innovative agricultural practices he had observed in the Far East, purchased the property. Between 1909 and 1911, London bought more land to expand his ranch.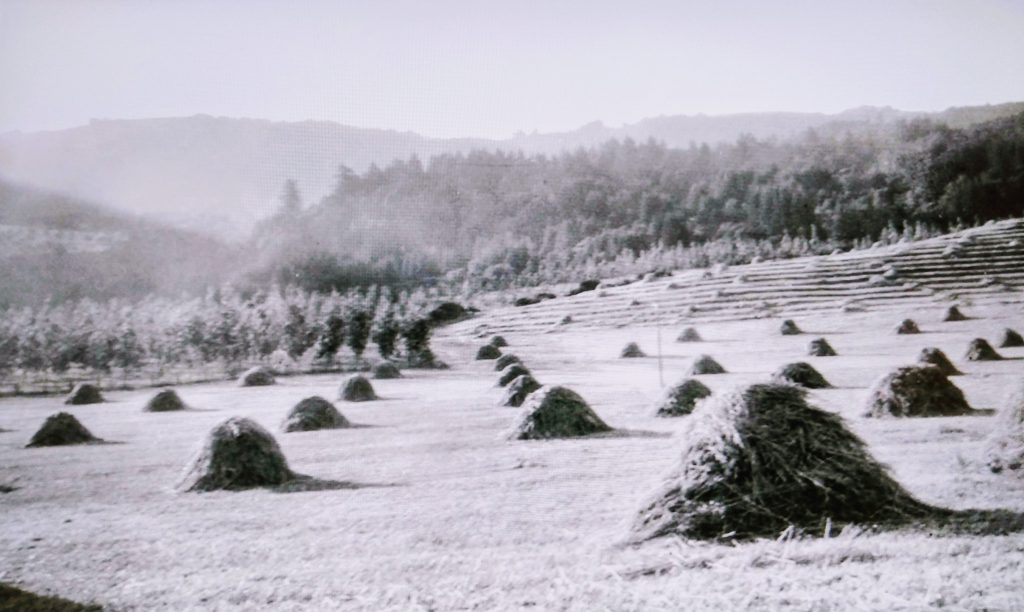 Jack London was one of the first ranchers to practice sustainable agriculture. Having seen the terraced hillsides of Japan, he terraced his hillsides and installed systems to minimize water use.
His main experiments in sustainability include cultivation of Luther Burbank's spineless cactus (a possible source of cattle fodder, he hoped); a pig house with eighteen triangular pig sties (the design was modeled after Eastern State Penitentiary in Philadelphia); and a rotating treadmill to ensure that his bulls got adequate exercise.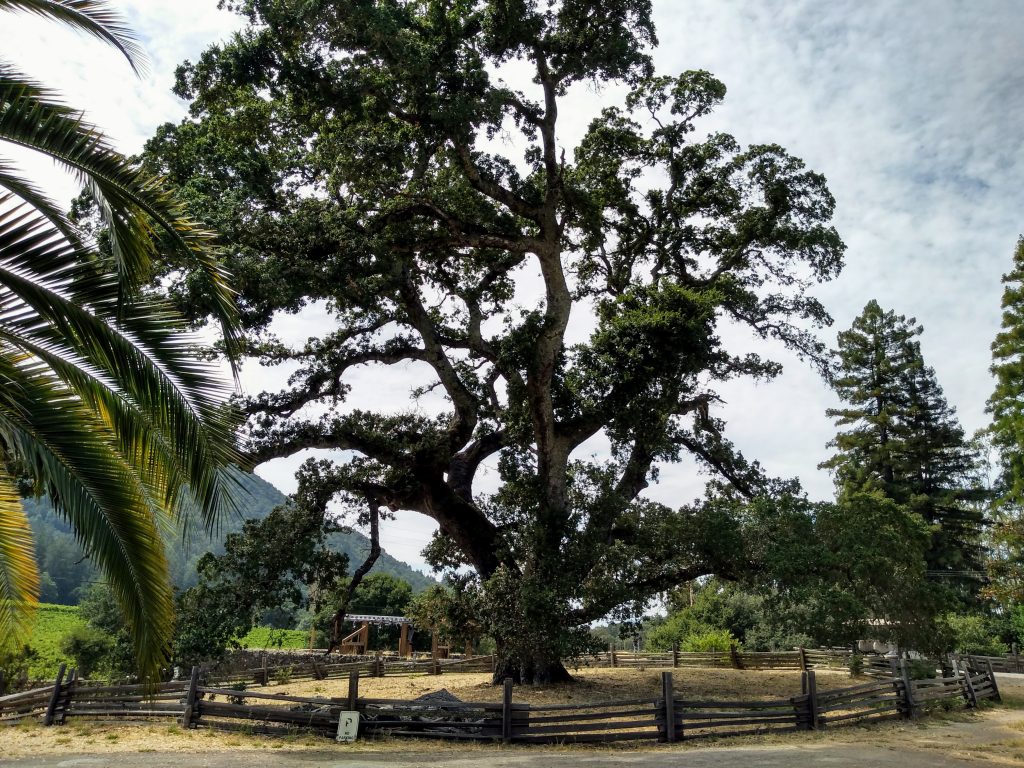 Jack London's Death
For many years, London had had health problems that began when he was sailing in the South Pacific. On November 22, 1916, London died of kidney failure. When riding around his property, he had always love a small pioneer graveyard where two children were buried. He was cremated and his ashes buried beneath a rock from the nearby Wolf House.
After Jack London died, his wife Charmian inherited the property. During that time she built a house on the land called the House of Happy Walls, which is a smaller version of the Wolf House. Charmian lived there until her death in 1955. Jack's half-sister Eliza Shepard superintended Beauty Ranch until her own death in 1939; her grandson Milo Shepard later inherited the same role. Charmian, an accomplished author and public speaker, died in 1955. By 1959, the land and its structures were gifted to the state of California with the help of Eliza's son Irving Shepard and his wife Mildred.
Charmain London's Legacy
Many artifacts from his wife as a working writer are on display at the house Charmian built after his death. These include the sun room where he worked, the transcription room where his secretary and wife transcribed his handwritten texts, and the typewriter, camera, and early "Magic Slate" that he used to make notes during his time as a foreign correspondent.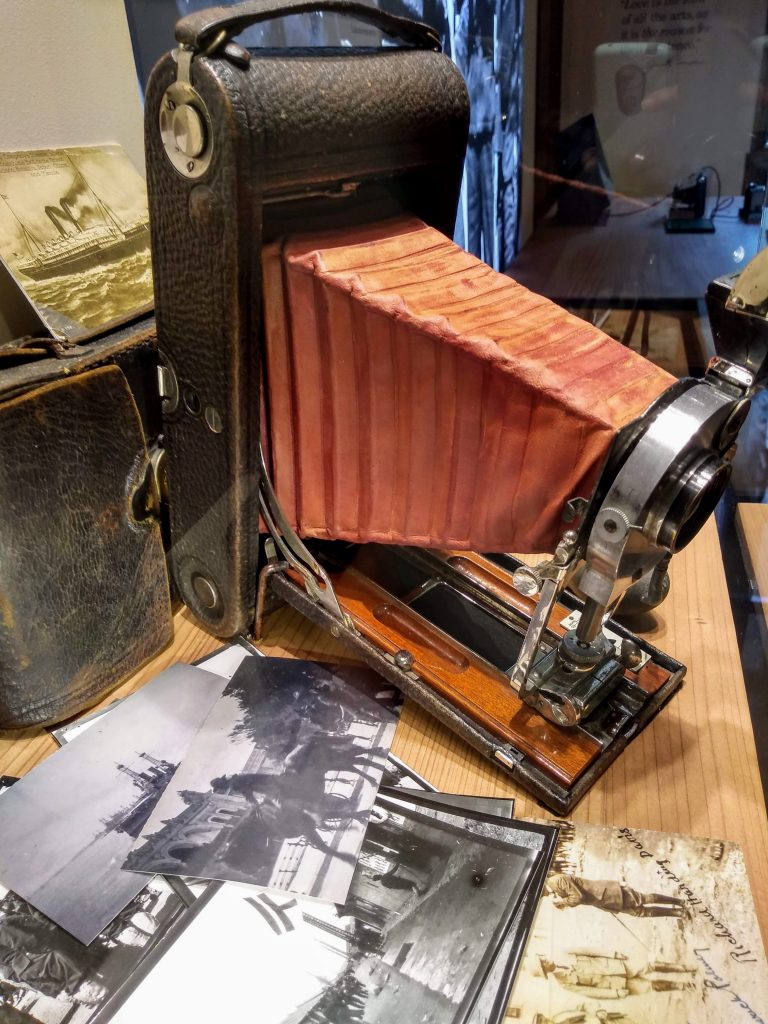 Today, more than 800 acres of London's Beauty Ranch have been preserved. Due to statewide budget problems, the site is now owned and managed by the nonprofit Valley of the Moon Natural History Association (VMNHA).